News
A week of winter Torrentino farm on the right bank of the Ombrone
(Already started!)

Periodo: Short story of Bruno Snitches, Lever 1931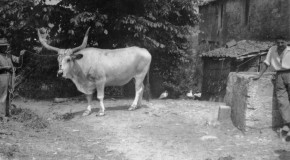 We got up around seven and sometimes women they had already raised to make bread, the men went immediately to clean the stable and tended the cattle, while one of us warmed the oven with fagots of stain.
After completing these jobs you had breakfast with the bean stew, polenta or another, then two or three of the younger ones were put in the basket a little 'bread and ciaccino, when there was, with buristo or bacon, a bit 'of nuts, a watercolor fiasco and we went to the woods to cut the stain.
Those who remained at home supplied the fodder barn and after someone filled the oven hemp decks, previously soaked, because you essiccasse; after two or three days a man "mazziava" (shattered) and women were grinding to free them from the "bone"; it was hard work and done in the midst of so much dust ................

To continue reading, click on attached pdf