News
Posthumous story of a servant of the State
(Already started!)

Periodo: The Paths of Memory - The personal story of one of us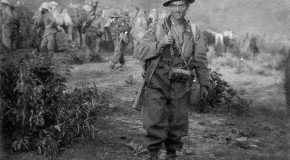 In an effort to collect and pass on the "normal life stories" of our fellow citizens now well advanced in age or who have preceded us, we have already published ones of Sirius Francini, carpenter and Giorgio Equatori, barber.

This time he tells of Ezio Fratagnoli, mild and quiet person well known in the country for his role, for his great creative gifts artisanal, who left us for many years now.

Will shortly be disseminated more stories, for now only in electronic form, in the hope collect enough to make a book that tells the local history through the stories of ordinary citizens.

To read the story of Ezio, just click "Download pdf attachment" on this page.