News
Graziella Polvani is telling
Periodo: From Montefranchi to Milan and return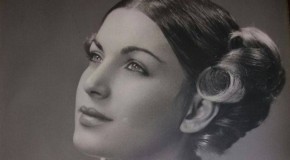 Although I have lived in Milan for nearly 50 years, my heart has remained in Asciano, where I was born in Monte Franchi (Venturi Palace). My age is that of memories tied to a world that is no longer and that, when told to our grandchildren, they assume for them the contours of the incredible.
I have recently come to know that I have two other names: Marcella and Luciana, who seem to be imposed by the baptist priest and not born on December 3, 1949 but on December 4, 1949 (this is what recites a certificate recovered shortly ago) .
The Scuolina of Monte Contieri was from Monte Franchi about 5-6 km I walked on foot and with any weather conditions and if it rained and there was mud I first climbed the hooves made by my dad Bucci and then when the road was over Practicable I put my shoes on.
The schoolhouse housed all 5 elementary classes, and the only teacher was forced to inflict corporal punishments that would now be news in the news (in knees on chickpeas or beans, with arms raised behind the chalkboard and chiseled on hands at will ).
On Thursday night on television aired "let alone or doubled" and we, dressed at party on foot or with the chariot of bovi, went from Monte Franchi to Venturi Palace to see Mike Bongiorno .... But do you think ???
Returning to the teacher's punishment, if at home and telling her parents ... take the rest !!
Our games were the leaps in the grain piled up in a room, the crevices between cornflakes and that joy when my dad Bucci built me ​​a bicycle with olive wood.
The sadness I felt when Princess Shoemburg was playing with the hula-hop, unattainable toy.
The episodes to be reminded would be infinite, moments of a simple and carefree life, testimonies of a far-away light world, a less technological but more humane world.