News
THE CINEMA OF COUNTRY PRIEST
(Already started!)

Periodo: life stories of Luciano Maffei, born in 1949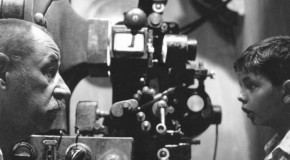 The spry Don Amerigo Chellini, parish priest of San Vito, with protection even on the churches and peoples of the nearby Torre a Castello and Monte Sante Marie, was a perfect little priest of the country, but with a little 'of salt and pumpkin wanted to put on the CINEMA!!!

If I am not mistaken was 1955. With the help of the Monte Sante Marie master, but most of his two young children interested in making a good impression with the farmers, the way was given to the project. In his free time, that is on Sunday, some of the farm masons began working at St. Joseph's Church, now abandoned for a long time use for religious services, to make it look like a movie theater.

The preteino was responsible for the technical part and that of the electrical apparatus and film, constituted by a projection from the car 16 millimeters and by a large chest containing a speaker.
To continue reading the history, open the attachment.